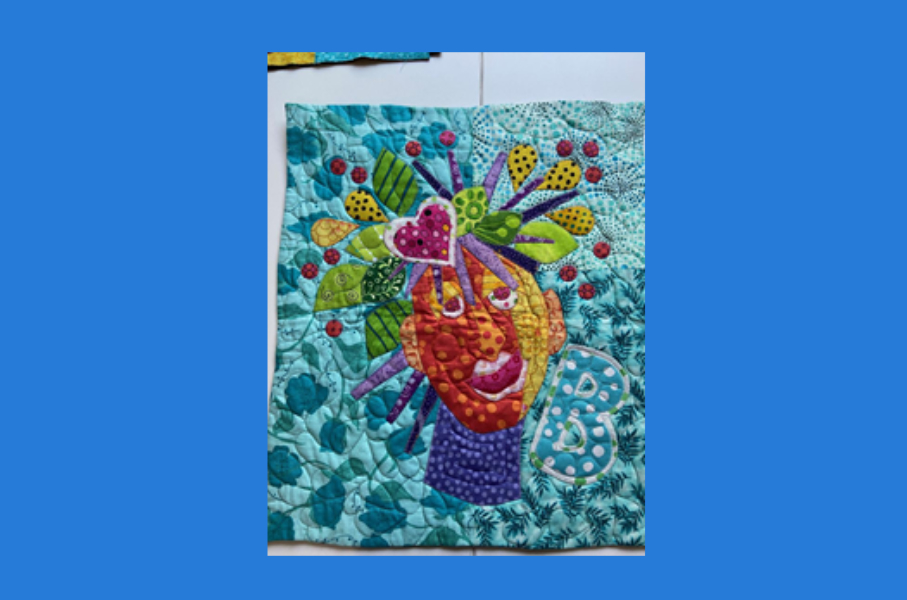 More exciting news!  We received a special message below from Alex Anderson for her workshop "Fancy Faces" coming next year, January 10, 2021:
"Could you use a little color, laughter and creative play in your life? Wouldn't it be fantastic to forget your troubles, get happy, and indulge in some carefree quilting?  I have just the solution!  Join my virtual Fun Fantasy Face class and learn to use simple shapes (like Mr. Potato Head) and basic machine stitching to create a self-portrait reflecting your lighthearted side.  This 3-hour adventure will spark your imagination and charge your creative mojo.  Using fusing techniques and finishing with a machine blanket stitch, you'll find the challenge to be simply child's play!  I hope you'll join me, Alex Anderson!
The workshop will start at 1:00pm and end at 4pm.  The cost for the class is $40.00 and a supply list will be e-mailed to you upon payment.  More information will be provided as it becomes available.  You can pay by credit card or send a check to Debi Drake.  Please give her a call at (805) 501-1232 if you are interested in the workshop so you will be put on the list.  We only have 20 openings for this class so do not delay payment when you sign up.  All information on how to get into the zoom workshop will be e-mailed.  If you have not used zoom, please contact me and we can get you to join us on a Sunday session to get practice.